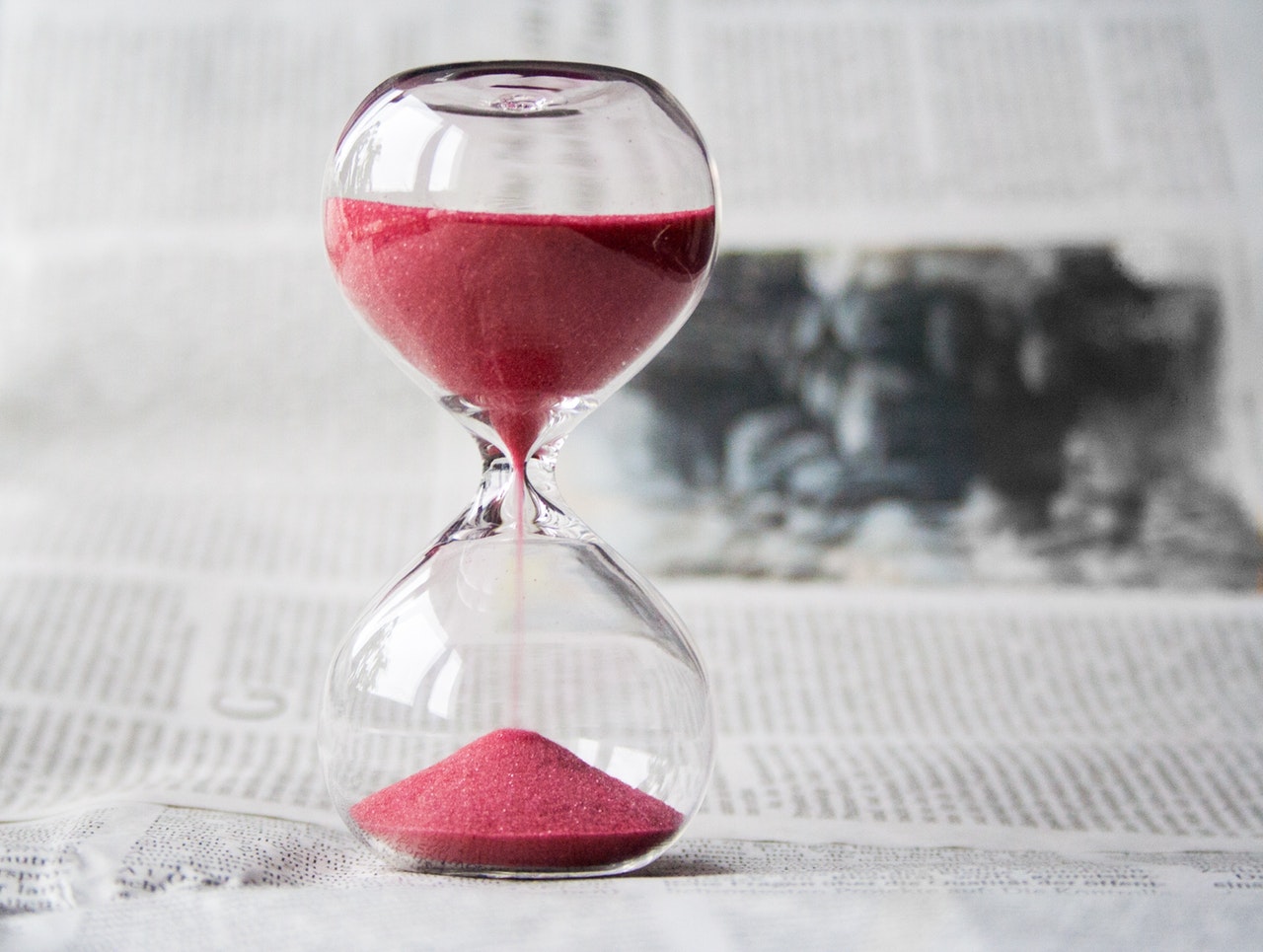 Here is an introduction to Part 2 of the IELTS Speaking Test.
What happens?
The examiner gives you a cue card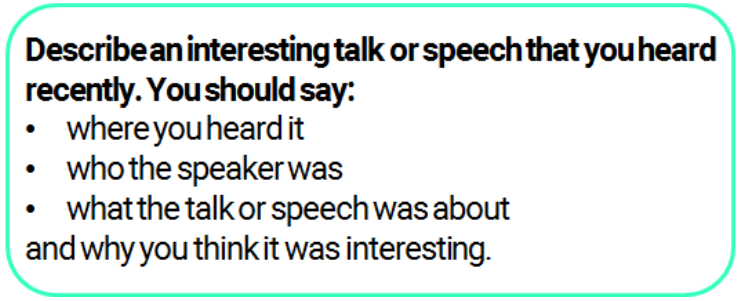 You have 60 seconds to prepare
Then you have 2 minutes to speak about the topic on the cue card
Afterwards, the examiner might ask 1 or 2 'rounding out' questions about your Part 2 answer, after which, Part 3 will begin.
IELTS Speaking Part 2 Question Types: 
Part 2 cue cards typically ask you to describe one of the following: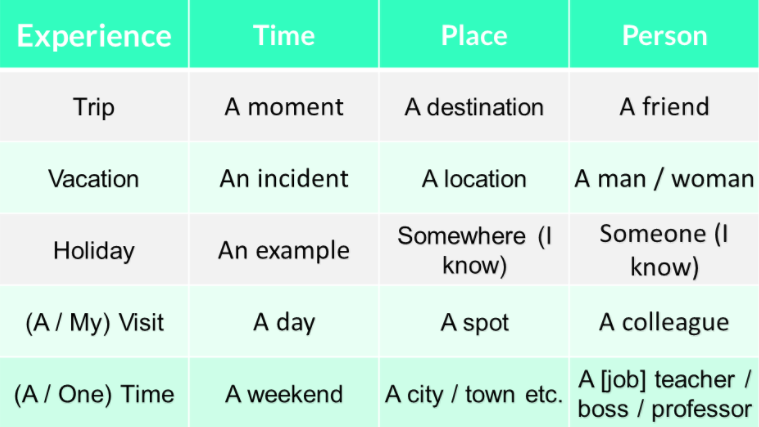 IELTS Speaking Part 2 Question Types
The IELTS Speaking Test Part 2 is one of the hardest parts of the test for a lot of students.
But just like the others parts of the exam, Part 2 of the IELTS Speaking Test features consistent question types. This means you can improve your preparation by familiarising yourself with the IELTS Part 2 question types:
Describing places – Cities, Parks, Countries, Buildings and more 

Telling linear stories – Describing Experiences, Holidays, Trips and more
Describing people – Friends, Family, Celebrities and more 

Describing future plans and wishes – Jobs, Goals, Ambitions and more 

Describing Objects – Phones, Furniture, Cameras and more 
Common Problems and Student Concerns
Will I be able to talk for 2 minutes? :S

What if I can't think of any ideas? 😮

What if I just end up repeating myself? 🙁
Don't worry! 😀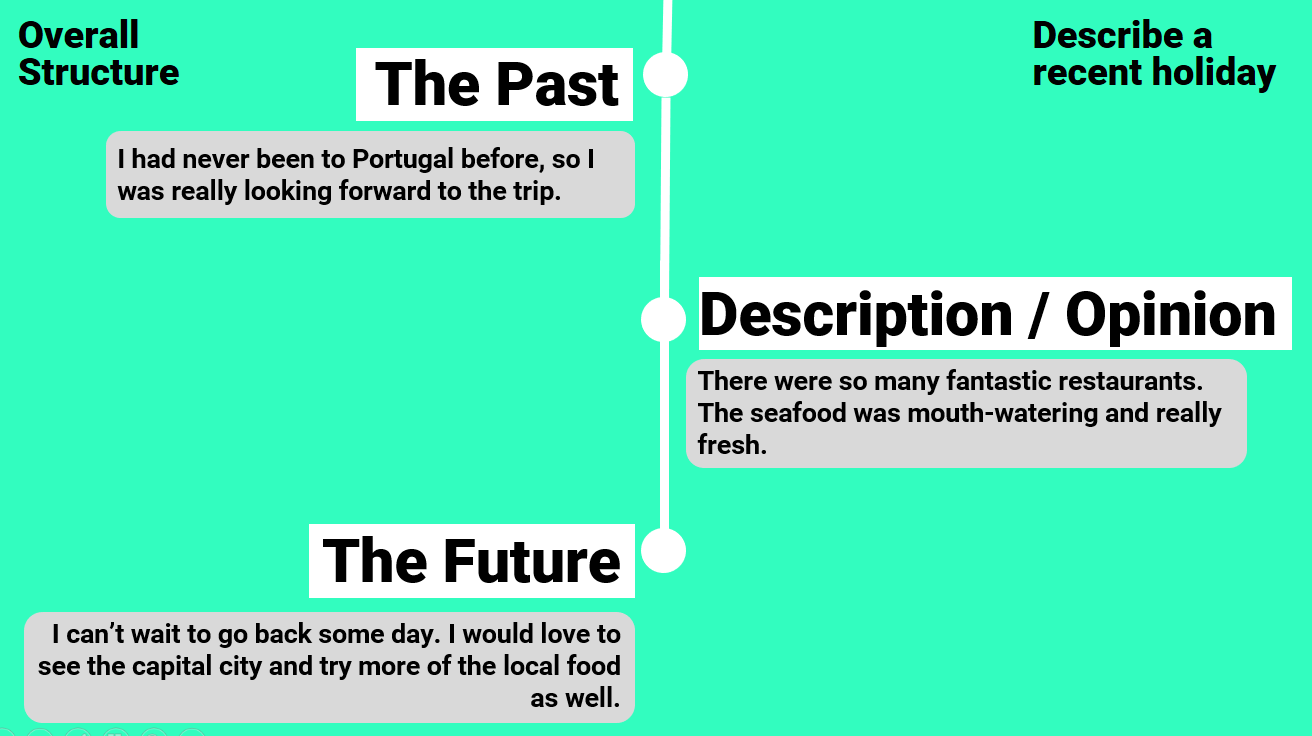 Learn how to make smart notes to deliver the perfect Part 2 answers

Watch 3 high-band examples by a native English IELTS professional

Download your own practice worksheets
Still want more? 
How would you like to know my favourite speaking strategies for Part 1, 2 and 3 of the IELTS Speaking Test? 
Click the image to get 50% off my Essential IELTS Speaking Skills E-Course.